Localyse was founded in 2015 and is market leader in the Benelux for innovative location intelligence software solutions. Our team of experts operates from our offices in Belgium and the Netherlands.
As a Google Cloud Premier Partner we adopt a wide variety of Google technology (e.g. Google Maps Platform, Google Cloud Platform, Artificial Intelligence, Machine Learning, Data Analytics…) to shape the digital future for our customers. 
Localyse is part of the Geo Square family, a team of +250 location intelligence experts with a Pan-European focus.
Learn one thing a day.

Focus on the end-user.

Think in solutions and not in products.

Inspiration sparks the mind.

It's about the value you bring; not about the suit you wear.
We inspire companies and organisations about their untapped location-solution potential.
We implement location-driven solutions to optimise the customer experience for all sorts of end-users.
We interpret location-driven data allowing our cusomters to make location-data-driven decisions.
Our mission.
We want to change the way companies and organisations use their location data and unlock the often untapped potential resulting in better customer experiences and actionable insights for business decisions and growth. In short: we put your location data to work!
Bart Suy
Managing Partner
Andreas Vande Voorde
Data Scientist
Cedric Moons
Business Developer (BE)
Jeffrey Benning
Country manager (NL)
Chris Hoogwys
CTO
Greet Van den Spiegel
Customer Success Manager (BeLux)
Jelle Draijer
Business Developer
Birgit Antonissen
Customer Success Manager (NL)
Pierre Maere
Technology & operations manager Geo Mobility
Laura Garcia
Account Manager (NL)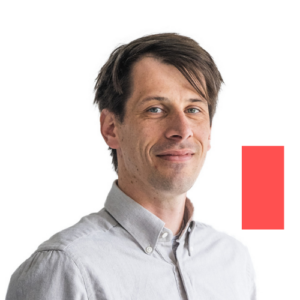 Michiel Van Hove
Business development manager Geo Mobility
Do you also believe in the power of location?
Working at Localyse means working at an innovative scale-up with a lot of room for personal growth and development.  Experience in location intelligence is not a must, we are always looking for people with a growth mindset.  Are you passionate about location? Do you also believe in the power of location? Feel free to contact us and navigate to your next destination! 
Feel free to contact us.
Feel free to call or send us an email! We will come back to you as soon as possible.