Discover the next frontier in sustainability with Google Maps Platform's new Environment APIs: Solar, Air Quality, and Pollen. Localyse, your trusted Google Premier Partner, enables you to tap into artificial intelligence and machine learning to analyze real-time data on solar potential, air quality, and pollen levels. These powerful APIs serve as building blocks for creating tools that not only inform but also inspire action toward a greener, cleaner future.
Google's Solar API leverages AI to assess the solar potential of over 320 million buildings in 40 countries, making sustainable energy decisions easier for both businesses and homeowners.
The Air Quality API consolidates real-time data from diverse sources, delivering reliable air quality metrics, crucial for healthcare and transportation sectors.
Lastly, the Pollen API provides localized pollen counts and actionable tips, aiding those affected by seasonal allergies.
Together, these new Google Maps Platform APIs offer data-driven insights for a more sustainable and adaptive future.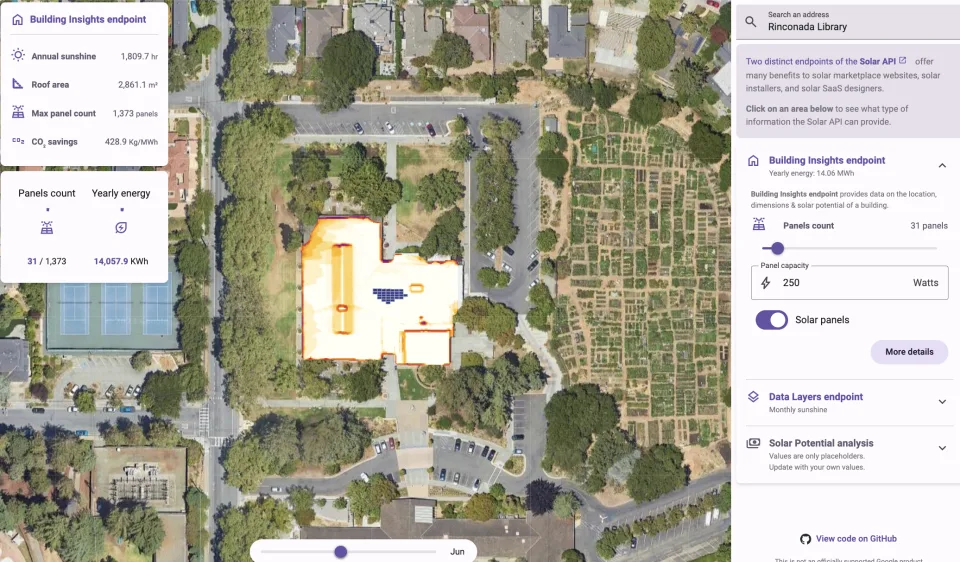 Harness the untapped potential of solar energy with Google's Solar API. This revolutionary tool uses AI to evaluate the solar viability of over 320 million buildings globally. From remote rooftop measurements to shading analysis, the API empowers solar installers to minimize site visits, boost proposal accuracy, and expedite the delivery of customer proposals like never before.
What can you do with the Solar API?
Transform how you understand and respond to air quality with Google's Air Quality API. Designed for real-world challenges, this robust API aggregates data from multiple sources like government monitoring stations, sensors, and meteorological data. The result? Reliable and hyper-local air quality information visualized through heatmaps and in-depth pollutant details. Businesses can now empower themselves and their users to make informed decisions, advocate for change, and reduce environmental impact.
What can you do with the Air Quality API?
Stay ahead of allergy season with Google's Pollen API. Built to deliver current pollen information for the most common allergens, this API is your definitive source for localized pollen count data, heatmap visualizations, and detailed plant allergen information. By translating a wealth of climatological data into actionable tips, this tool enables companies to offer vital, health-improving guidance to their user base.
What can you do with the Pollen API?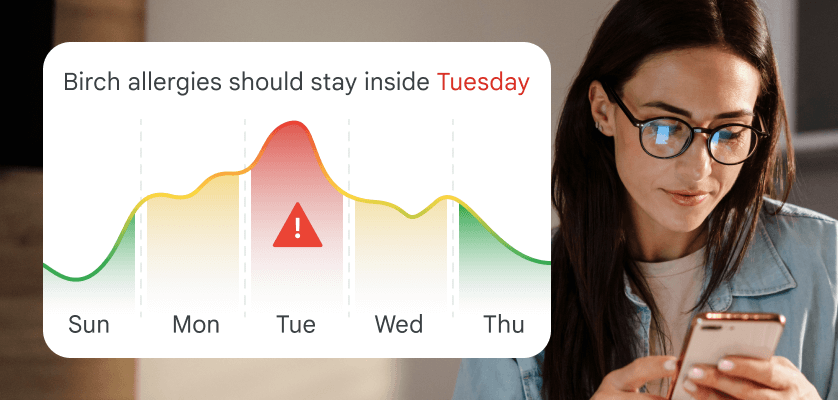 Google Environment APIs in the press
More reviews and testimonials coming soon.
Let's discuss implementing the Environment APIs
Want to implement one of the Environment APIs? Look no further than Google Premier Partner Localyse!