Cabture – Making the time spent on traveling, worth it
Cabture is an ad/data-tech company, founded in 2014, in Amsterdam. It focuses its business' activities around transportation & mobility, while being especially active in the taxi industry. Through its product, Cabture engages, entertains, and informs travellers. Cabture is growing significantly, being present in the Dutch market, and preparing for an expansion to Dubai.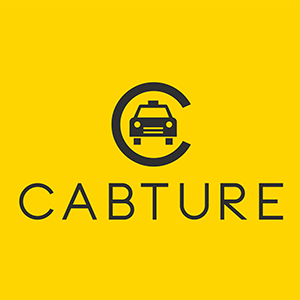 One passenger felt that the time spent traveling was considered a huge waste of time. He created an idea of having a technology that would inform, entertain, and just make the traveling time much more usable! After much research and development, Screen&Wifi technology solution was created.
By using a Screen&Wifi (CabTab) digital technology in taxis, information can be forwarded, as well as collected, about the visitors. Highly digitalized and data-driven screens, revolutionary changed the passengers' experiences, whereas information is  customized and easily available. Applying cutting-edge technology in public transportation and taxis, turns them into gateways for data-driven communication. An interface – on which the screens and routers are running – is a data/content aggregator. It displays public- and touristic information, based on location proximity and time. Furthermore, it delivers information about the taxi driver, the city, shows a map, allows you to read the news, book tickets for museums, check-in for your next flight, watch a movie, or just browse the internet.
Data collected and analyzed by Cabture, allows taxi organizations to allocate their resources more efficiently. Increased service quality and additional features help taxi companies acquiring new customers, while differentiating themselves on the market. With the use of Cabture, over 76% of all the passengers, rated or provided feedback regarding the taxi driver. With this feedback, Cabture managed to increase the service and friendliness of the driver by 11%, whereas it used the feedback from passengers and remaining data to allocate drivers more efficiently. This way, companies manages to reduce waiting times and increase occupancy level, which led to more revenue.
Also, it has a positive impact on the optimization of taxi traffic, reduction of congestion, pollution, and vehicle depreciation/ maintenance cost – simply because they are not driving around empty. Also, connecting venues and institutions with their visitors pre-post and during their journey; e.g. hotels that can thank their guest for visiting, or airlines that give their passengers the possibility to perform an online check-in, while they are on their way to the airport. Cabture signed a contract with TCA, the biggest taxi firm in the Netherlands, that supposed to cover their whole fleet (600 vehicles). The pilot testing of covering 100 vehicles – all Schiphol TESLA taxis was a success. Cabture will also cover an entire fleet of RTC; Rotterdam taxi centrale. To increase its +1 million satisfied unique passengers.
Let's discuss your project
Looking for a way to make better decisions about your business's location-based strategies? Look no further than Localyse!