Social Deal – Attract more local customers with Google Maps
Social Deal is a Dutch success where consumers can buy local experience and market leader in the BeNeLux with a 50 million turnover yearly and looking for European growth. Google Maps technology supports us to easily expand without the need of changing the map technology. Joining the platform, partners see a growth revenue, optimise the occupancy rate and attract more new local customers.
Social Deal is a platform on which the most interesting deals in the region are available. To display these deals, we needed a user-friendly environment. It's key that the ordering process goes very smoothly and only takes a few clicks. Monthly over 1 million experiences are sold. A map to visualise the deals was preferred, a list view would be too cluttered.
Google Maps proved to be a great success! We were directly capable to visualise all of our deals in an organised way without sacrificing user friendliness. In fact, Google Maps was our only option because consumers already know this map. Now we visualise all of our deals on the map and the user knows directly where they are. Another big advantage is that we are able to expand in the EU easily.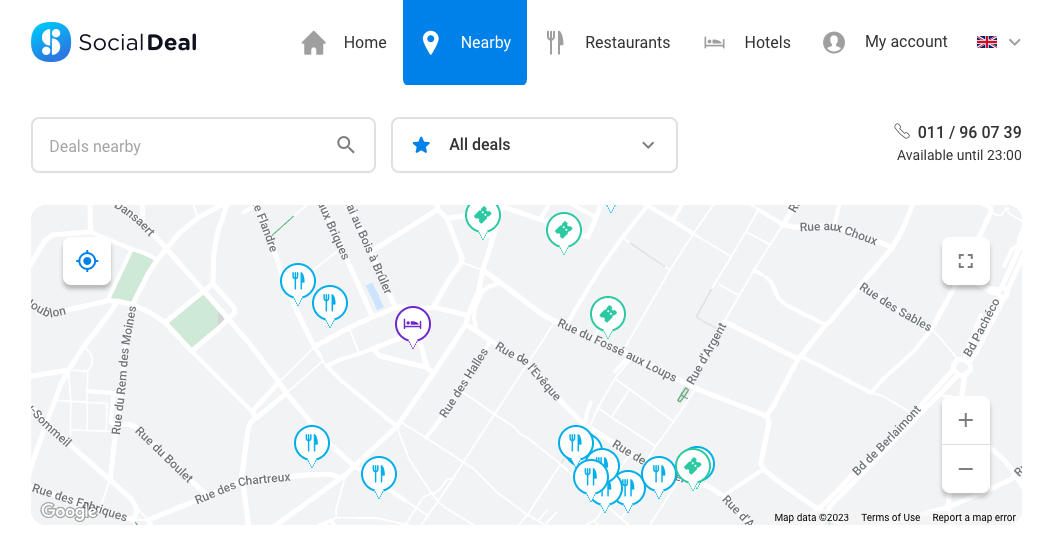 Social Deal is growing enormously, every two years we double our customer base and offerings. The integration with Google Maps Platform supports this growth strategy. By adding the "nearby" functionality customer satisfaction has grown 10% and bounce ratio has dropped 20%. Using another mapprovider wasn't an option since it would detract from our website.
Let's discuss your project
Looking for a way to make better decisions about your business's location-based strategies? Look no further than Localyse!