albelli – Relive life's moments with Google Maps Platform
albelli makes it easier and more fun for customers to relive life's moments with Google Maps Platform. And more than 10.000 photo books were printed with Google Maps Platform integration in 2017. albelli is a front runner in the photo product industry, blazing a trail across the globe with five different brands – albelli, bonusprint, fotoknudsen, önskefoto and resnap. As one of the fastest growing ecommerce companies in the Netherlands. The company's mission is to brighten up the world by bringing people's moments to life and is 'constantly striving to push boundaries and drive the business further forward'.
albelli sets out to make it easier for customers to relive moments from holidays, travel and other life events and without Google Maps Platform it's difficult to convey a journey. Customers were using screen shots of maps and journeys but those screen shots were not print quality and often came out blurred in the photo book. Because of this we were absolutely sure that adding Google Maps Platform in our photo book creator tool would add an extra layer of storytelling and creativity to our customer's photo books.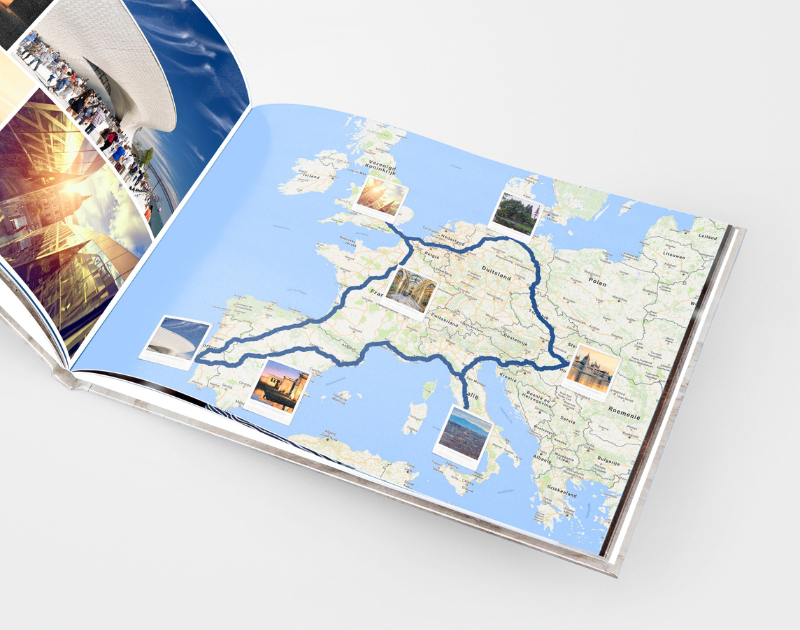 With the albelli creator tool, customers can include maps in their photo books from any location on earth, connecting their moments to locations and allowing them to relive them. The creator tool allows you to mark places on the maps where you have been with different icons, from little pins to flags. Customers can also generate routes to show where they have travelled, ranging from walking routes to cycling routes and routes by car. 
Customers can insert the map as an image, use one as a background in their photo book or even use it over two complete pages.The map can be in satellite, terrain or map preview. To maintain the high resolution of the image we save the image in a better resolution so it's suitable for printing. We do this by using the meta data of the chosen map in our software before saving the image in a four times higher resolution on an invisible virtual display. An extra option in this feature is to add Street View to the photo book. That way you can include that one landscape you missed.
Let's discuss your project
Looking for a way to make better decisions about your business's location-based strategies? Look no further than Localyse!