BAM Infra – Improved traffic flow
BAM Infra is the premier partner for infrastructure connections in the Netherlands. They offer innovative solutions and do so in their own unique way. Slightly differently. Just a little smarter. And always safely and sustainably. That is what they stand for. That is what they strive for. BAM Infra Nederland is a subsidiary of Royal BAM Group, a successful European construction group, which unites operating companies in the two business lines Construction & Real Estate and Infrastructure as well as in the area of public–private partnerships. BAM is listed on Euronext Amsterdam.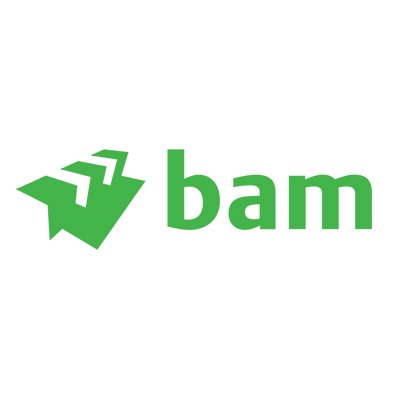 Until recently, induction loops in the asphalt or roadside systems were necessary to measure the flow of traffic. In the current digital age, however, many more sources are available, such as data from moving vehicles – an innovation that BAM Infra uses. After a summer of non-stop work, BAM Infra finalized a complete renovation of the Gein Bridge in Driemond in the autumn of 2017. The province of Noord-Holland wanted to replace the bridge because it was 'in a very bad condition'. At the same time, the crossing at Driemond was improved too. The purpose of all this work was to improve the safety and traffic flow of the road.
At Driemond, initial measurements of the new situation show significantly improved traffic flows. The lines in the figure show the current time losses (red) compared with the average time losses for the past years (blue). When it comes to tenders or visualization of the effects of temporary traffic systems – a speed reduction or changed road situation for example – BAM also monitors the traffic situation through the use of floating car data from ODIQ.
This development is in line with the broader vision of BAM Infra in which data plays a central role. The same applies to the infrastructure. Thanks to sensors, cameras, public data and the deployment of satellites, among other things, we are learning ever more about how infrastructure is used. And how this information can be used to create added value for users, managers and the local area.
* floating car data: Floating car data, at its most basic level, consists of GPS data from smartphones and apps such as the Google Maps app on your smartphone. This 'data' contains information about aspects such as travel times and speeds.
Let's discuss your project
Looking for a way to make better decisions about your business's location-based strategies? Look no further than Localyse!