Localyse helps Dopper to make water taps visible in Google Maps
Dopper, a renowned company for its ingenious drinking bottles, is on a mission. A mission to empower people to choose reusable water bottles over single-use ones. In this way, less plastic gets scattered around our globe.

Research has shown that although the Netherlands has 1,872 water taps in public spaces, many people don't know where to find them. That's why Dopper called in Localyse for help to put those 1,872 water taps on the digital map. From now on you can search for 'water tap' in Google Maps and find the nearest water tap near you.
Virginia Yanquilevich, CEO of Dopper: "By making it clear where you can refill your bottle, we made it easier for people to re-use it. We think it should be 'the new normal' that every person carries a refillable bottle with them. This is one of the most simple ways to do your bit for achieving cleaner oceans."
Location data at its finest
Jeffrey Benning, Country Manager Localyse, was involved in the project from the start: 'At Localyse, we are always looking for possibilities on how location data can support an organisation in its mission. We came into contact with Dopper as they wondered why water taps were not easy to find on Google Maps and whether we could help them with this. It's fantastic that this project has been successfully achieved and that so many water taps are now easy to find by everybody! At Localyse we are delighted and proud to contribute to Dopper's mission and to use our specialism for such a social cause.'
Success during the first week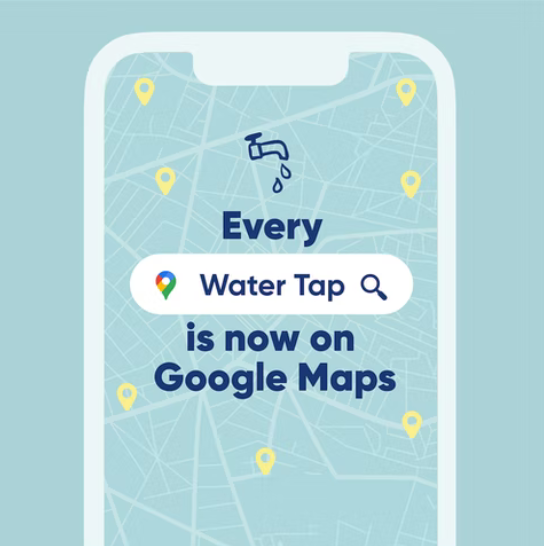 Let's discuss your project
Looking for a way to make better decisions about your business's location-based strategies? Look no further than Localyse!