Transferz – Firm cost savings with Google Maps API
Transferz is a Dutch technology company that has developed a ground transportation API and offers it to their clients to integrate into websites such as Booking.com. They allow major players in the tourism- and holiday-sector, such as vacation websites, airlines, hotel chains, etc., to easily offer various transportation services to their customers, via their website. 
In view of the growth trajectory that Transferz wants to go through in the coming years, it was necessary to improve the integration of location services within their product. They also needed to look at a way to get a better handle on technology costs within the company. Transferz first tried to address these issues internally, but it soon became clear that this was not the right way. They needed more specific specialism and know-how.
Transferz was therefore mainly looking for a partner who could support them in this process, both in terms of technical optimization and costing. In addition, it was extremely important that such a partner be a valuable discussion partner who understood their business.
One of the issues Localyse immediately addressed, was the Google Cloud backup routine that Transferz used on a daily basis. By optimizing this, Localyse ensured that the company will save nearly 68% annually! 
In addition, Localyse provided a solid review and optimization of Google Maps usage and associated costs, and Localyse helped them submit a Google Refund Request. As a result, Transferz recovered 22% of their monthly fees. These costs were previously much higher, due to incorrect API usage that was discovered and rectified by Localyse! 
Localyse also manages Transferz's Google Cloud infrastructure to ensure a streamlined and efficient operation. Localyse also maintains an improved management environment, security and limit settings, so that the CTO of Transferz will no longer get any unpleasant surprises.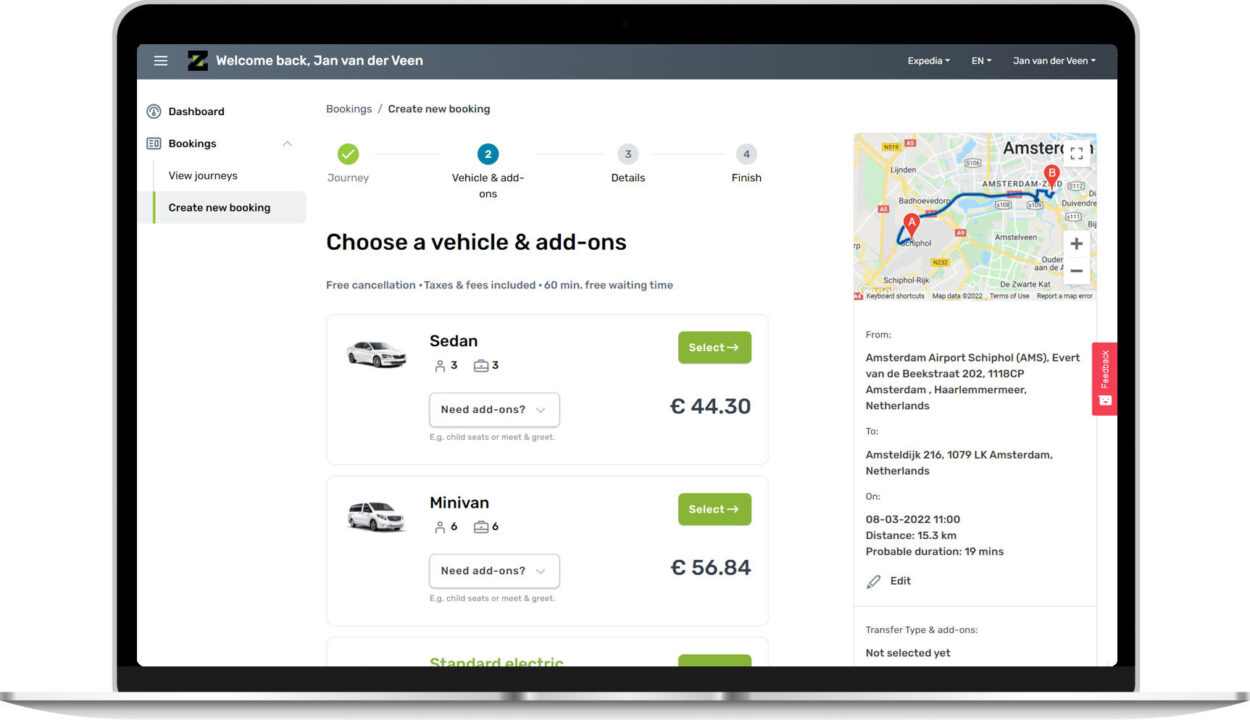 Localyse, through their Customer Success Program, ensures that Transferz now consistently get all the support they need. Service agreements have been made so that Localyse continues to maintain a proactive role for all kinds of issues. Exactly what Transferz expects from a Premium partner with 'Location based specialization'! 
Thanks to Localyse's intervention, many processes, including Google Maps and API integration, internal cost structures and the use of Google Cloud, were visibly optimized.
Even today, Localyse will continue to assist Transferz where necessary. Localyse keeps a close eye thanks to quarterly meetings with Transferz, during which Transferz receives advice and assistance, and Localyse can always intervene and support if necessary!
Let's discuss your project
Looking for a way to make better decisions about your business's location-based strategies? Look no further than Localyse!